Agrochemical
Serialisation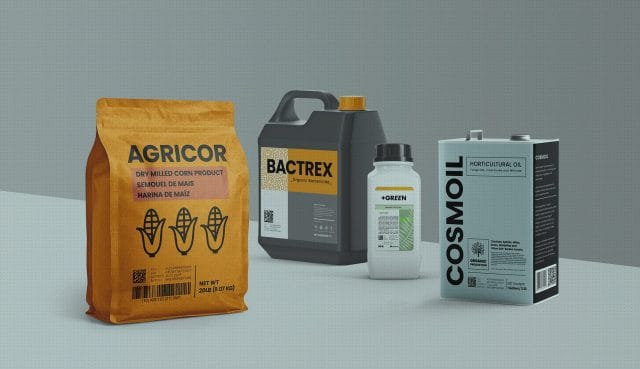 PROTECT YOUR BRAND AGAINST COUNTERFEIT PRODUCTS
Why is it important?
Because counterfeit products pose a risk to the health of farmers, farm workers and consumers alike. Monitoring agrochemical products can also help to keep the levels of chemicals in food within healthy limits.
Advantages
Transparent logistics and supply chain
Product identification based on legal requirements
Problematic products can be recalled immediately
Inspires confidence in customers and suppliers alike
Fast and efficient
Saves time and manpower compared to traditional data management
Why is introducing serialisation in agrochemistry important?
Just as in other segments of the chemical industry, agrochemistry can also benefit from state-of-the-art Track and Trace methodologies that provide effective solutions to a number of sector-specific challenges. Thanks to unique identification, the entire life cycle of products and raw materials can be tracked, ensuring that the levels of pesticides and other chemicals in food are kept within the limits set by health regulations.
In addition, agrochemical serialisation has proven to be an effective tool against counterfeiting, which is a major problem in the sector. The origin and composition of counterfeit plant protection products that are frequently found on the market are unknown, but they are very similar in appearance to authorised products. Therefore, it is of utmost importance that the identification codes and number sequences clearly distinguish the authentic products.
INDUSTRIAL APPLICABILITY:
WE CAN LABEL AGROCHEMICAL PRODUCTS AT THREE LEVELS
PRIMARY PACKAGING
The primary packaging that directly contains the product is usually seed or fertiliser bags, plastic bottles for pesticides and other chemicals.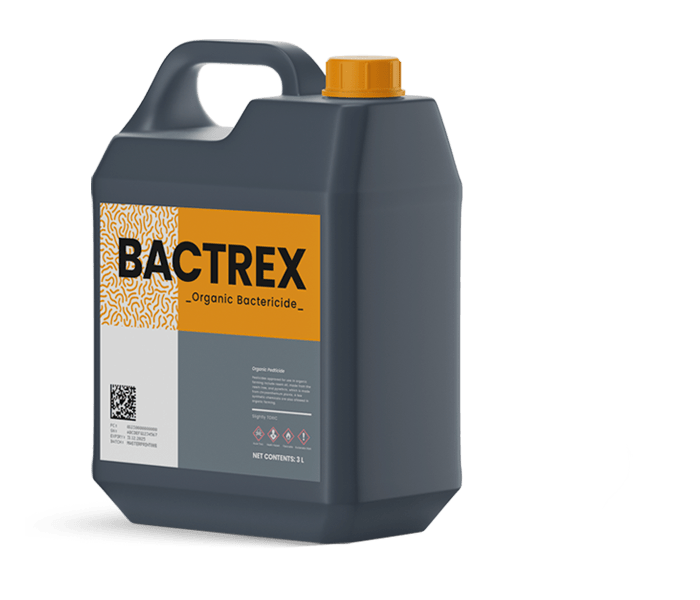 SECONDARY PACKAGING
Secondary or bulk packaging is usually cardboard boxes, which must be marked in a standardised way in all countries.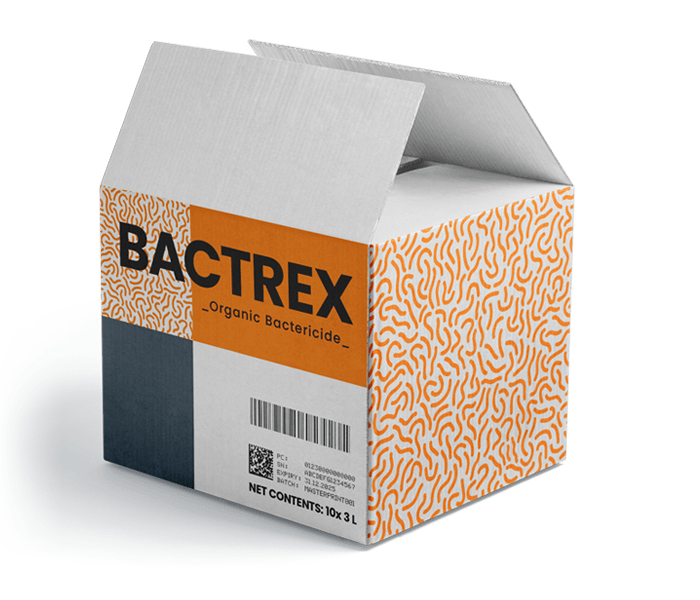 TERTIARY PACKAGING
In addition, B2B supply chain actors also apply a unique identifier to tertiary packaging (boxes, pallets).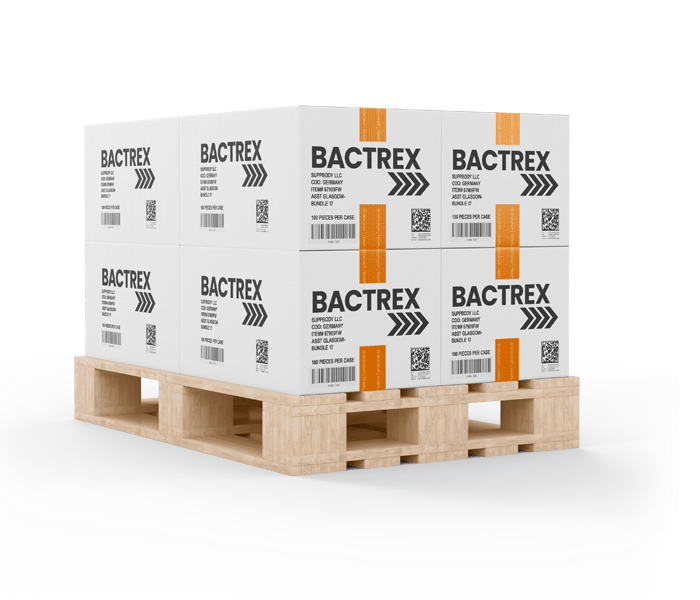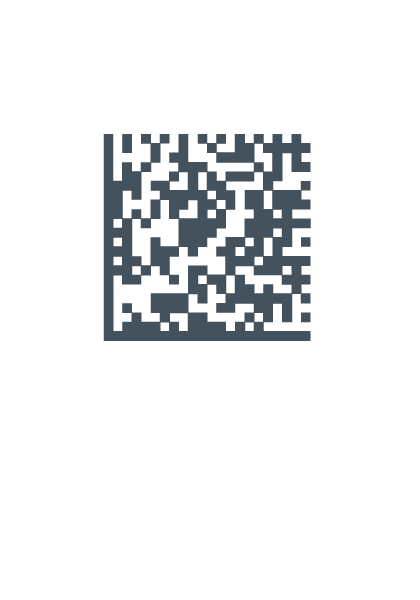 Both primary and secondary or bulk packaging can be provided with the necessary labels, which may include unique serial numbers, tooling, production and expiry dates or even scannable 1D and 2D barcodes.
In addition, multifunctional serialisation systems can also check the labels produced and aggregate the products at carton or pallet level, so that the marking technology activities can be carried out in coordination with the entire logistics process.
Masterprint Agrochemical Serialisation Stations
Technology
To ensure that the agrochemical serialisation process is fully compliant with industry requirements, a complete marking technology system is recommended. This can be controlled by a central print control software module, which allows the integration of printers, PLCs and related measuring, control and sorting devices into one system. This is beneficial not only because it allows you to add marking points without disrupting the existing production process, but also because the automated functions reduce the possibility of errors and prevent time wasted due to changeovers.
Development
We are committed to ensuring that the benefits of advanced product identification and print control technologies are shared by all industry players. Accordingly, in the field of agrochemistry, we also strive to contribute with the most innovative marking solutions. Given that one of the biggest challenges in this segment is the need to provide unique product identifiers for packaging highly hazardous materials, our serialisation stations are designed to withstand the most extreme conditions in the long term.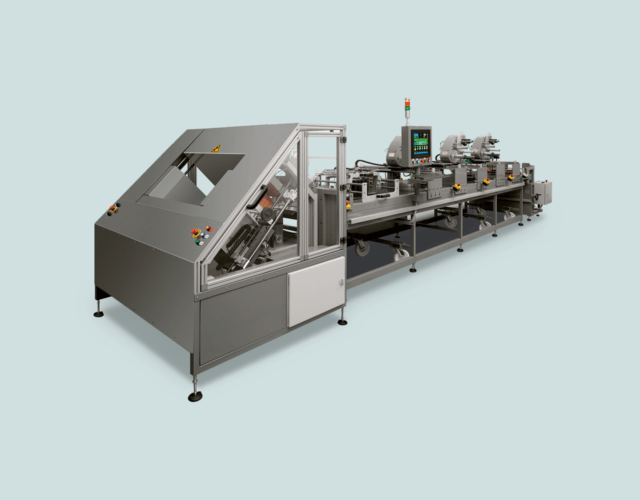 Bag feeder and labeller
Our bag feeding, marking and labelling system is a complete solution for marking bags for the agrochemical sector.